This Is Why Mom Doesn't Love You
Meaning
This is why Mom doesn't love you is a Vine video that went viral in 2015 on the internet.
The video features 2 brothers at their family home, one of which chooses to prank the other by firing a handgun to the ceiling in the living room, while he films himself with his cell phone's front camera.
The other brother, who gets visibly scared after the shot is being fired, turns angrily towards his sibling and screams with rage "This is why Mom doesn't f*cking love you".
At the end of the video we can see the conductor of the prank rapidly leaving the room while he is struggling to suppress his laughter.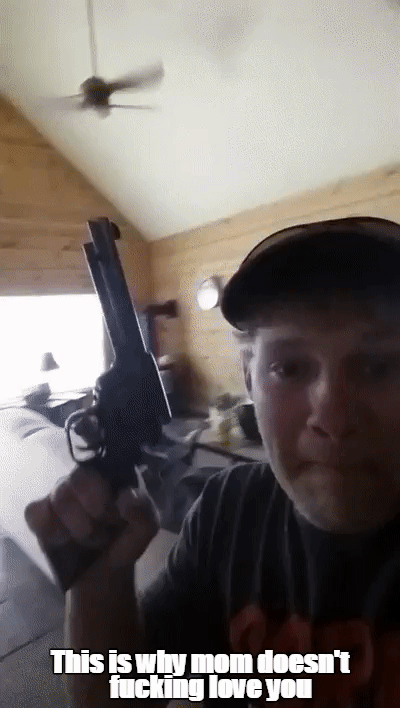 Origin
The original video was uploaded to Vine in 2015 by the Jackman Brothers, but the site was suspended in 2017.
Fortunately, because of the popularity of the vine, the video got preserved and was uploaded to YouTube on numerous occasions since then
Spread and Usage
This is why Mom doesn't love you was accounted as a viral sensation in 2015 on Vine.
In the same year, it was submitted to prominent platforms such as /r/Videos, where it has generated thousands of upvotes in a short period of time. The clip then started to spread on mainstream platforms like 9gag as well.
In 2019, a Facebook group page was established to honor the video, titled "This is why Mom doesn't f*cking love you". It counts close to 750 members today.
External References
---