Billy What Have You Done
Meaning
Billy, what have you done refers to a particular part of a webcomic series that was created by artist SrGrafo in 2019. The whole of the webcomic is also known on the internet as Billy, it's time to learn about money and Billy… wait.
The comics were designed to fulfill the role of an exploitable. Billy, what have you done can be used to illustrate situations where controversial acts or statements are a cause for violence.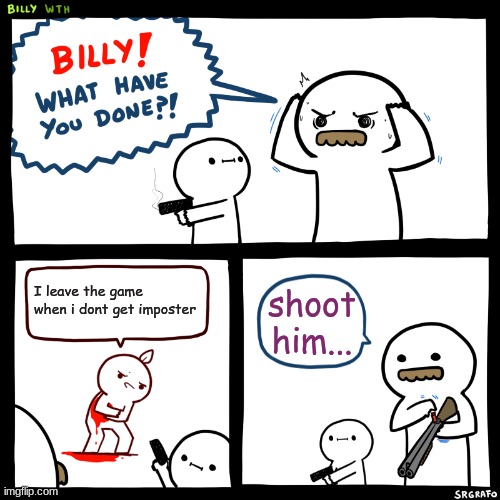 Origin
SrGrafo published his drawings on Reddit in 2019. His post contained the segment of Billy, what have you done among others.
The webcomics were a part of a meme creating contest where word bubbles were left blank in order to let users release their creativity. The templates were a huge success among peers of the community.
Spread and Usage
Billy, what have you done soon started to surface in various subreddits, such as /r/dankmemes and /r/animemes.
By the end of 2019 SrGrafo revealed his own version of the completed templates to the fans.
During the last day of 2020 a video was uploaded to the YouTube channel Vekpos Animations, that featured the animated version of Billy, what have you done. It has reached 15.000 views since the upload.
External References
---